I've been soooooo MIA! Per usual, it's not lack of wanting to blog or having subjects to blog about, rather it's being BUUUSY! It was a really rough week and a half for me when my coworker was gone on a trip at my day job. Plus, it was the extremely busy period for my job. Every end of the month becomes very busy in the food shelf. I worked late every night and was simply mentally taxed by the time I got home! It actually reminded me a bit of my OLD job and how I felt every day when I was working there. If anything, it was a healthy reminder to me that that is NOT what I desire for a career. In this instance, it was just a chance occurrence that my coworker was out of town during the busy period. Normally, it's much more manageable when we are both there to share the work.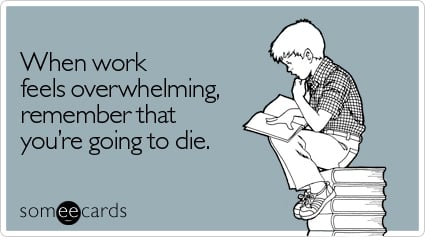 Awful...yet funny! :)
Another thing that has kept me busy is the business! But I am HAPPY to say that it's been keeping me a bit busy! I've been getting more requests for tours now and I'm very excited about it because it means the word is getting out more and hopefully the opportunity for growth exists! I did a special with a local paper here to offer a deal. It didn't sell many (which is okay because I took a huge cut in money I would get from the tours) but it did get me a few and it was good exposure. I'm hoping to keep getting more! :) The last couple of weeks I have had my first tours with "strangers" (people that I didn't know or have any connection with before). They were great experiences! I was really nervous about doing a good job and impressing them. Not knowing what they would think about the tours. The people on both tours seemed to have a good time. Here are some pics from the tours!
I have some other tours booked this weekend as well as for the next couple of weekends. I'm looking forward to them! I also get to give an extremely special tour to my sister and her family when they come to visit from Colorado later this month! I can't wait to see all my nieces and nephew and be able to take them out for a fun bike ride around town!
Now that work has calmed down a bit, I'll try and get back to more posts! Good to be back! :)